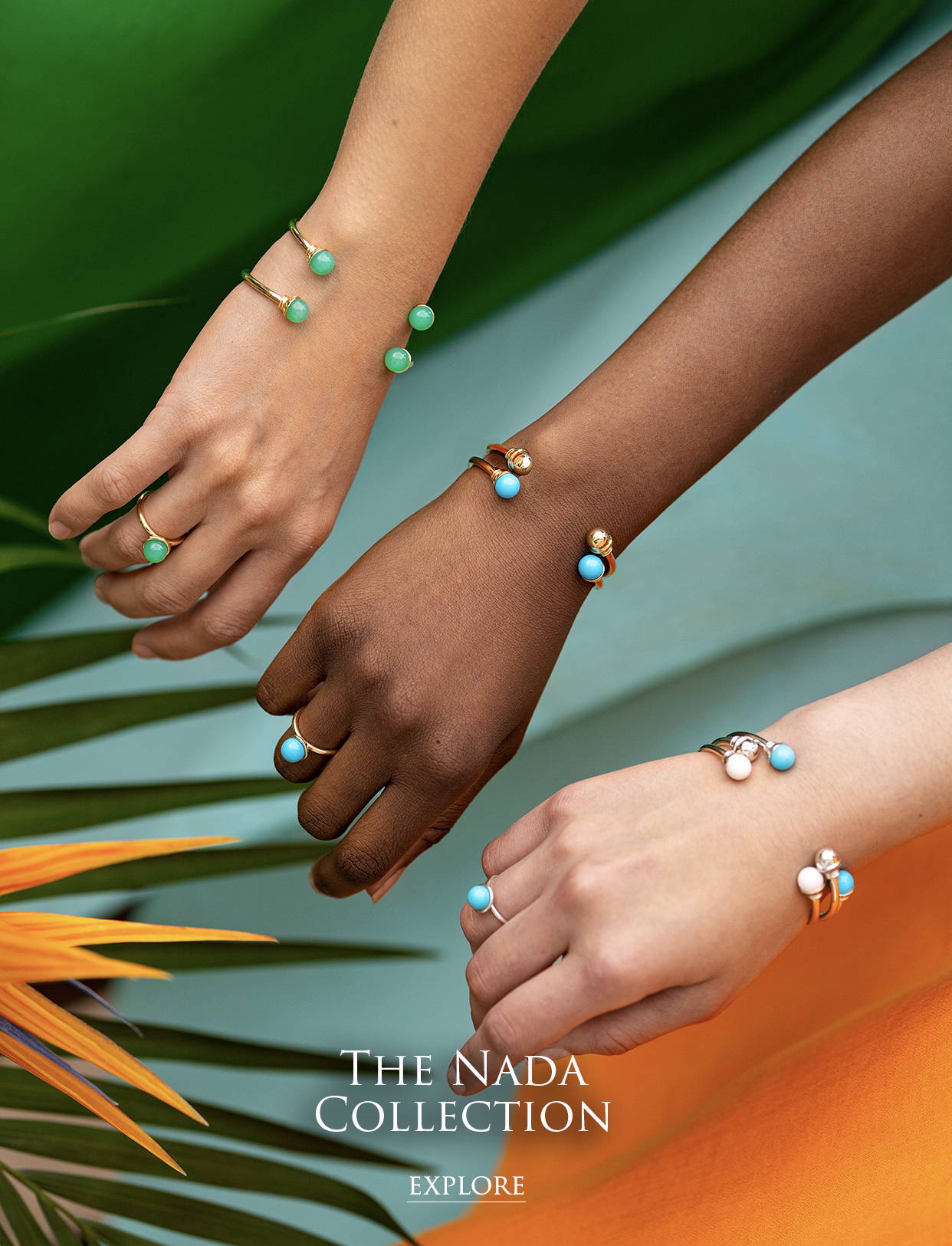 We have carefully chosen stones for the Nada collection whose energetic properties are as bold as their colour...
The properties of white agate are said to bring stability, concentration and harmony into your life.
The Patrick Mavros Mauritius atelier uses only recycled fine silver and gold, part of our commitment to supporting sustainable practises.
When paired with gems, silver and gold retain and amplify the energetic healing properties emitted by the stones...