Women's Jewelry Pangolin
Collection
Conservation through Creativity
Women's Jewelry Pangolin
Collection
Conservation through Creativity

Imbued with the spirit of the mythical Pangolin, these women's jewelry designs were inspired by the scales of this precious African mammal. Wear a symbol of our most treasured conservation collaboration with the Tikki Hywood Foundation. An elegant addition to your wardrobe, each piece is handcrafted in sterling silver and 18K gold.

Armor yourself in 18K gold for a glamorous statement look.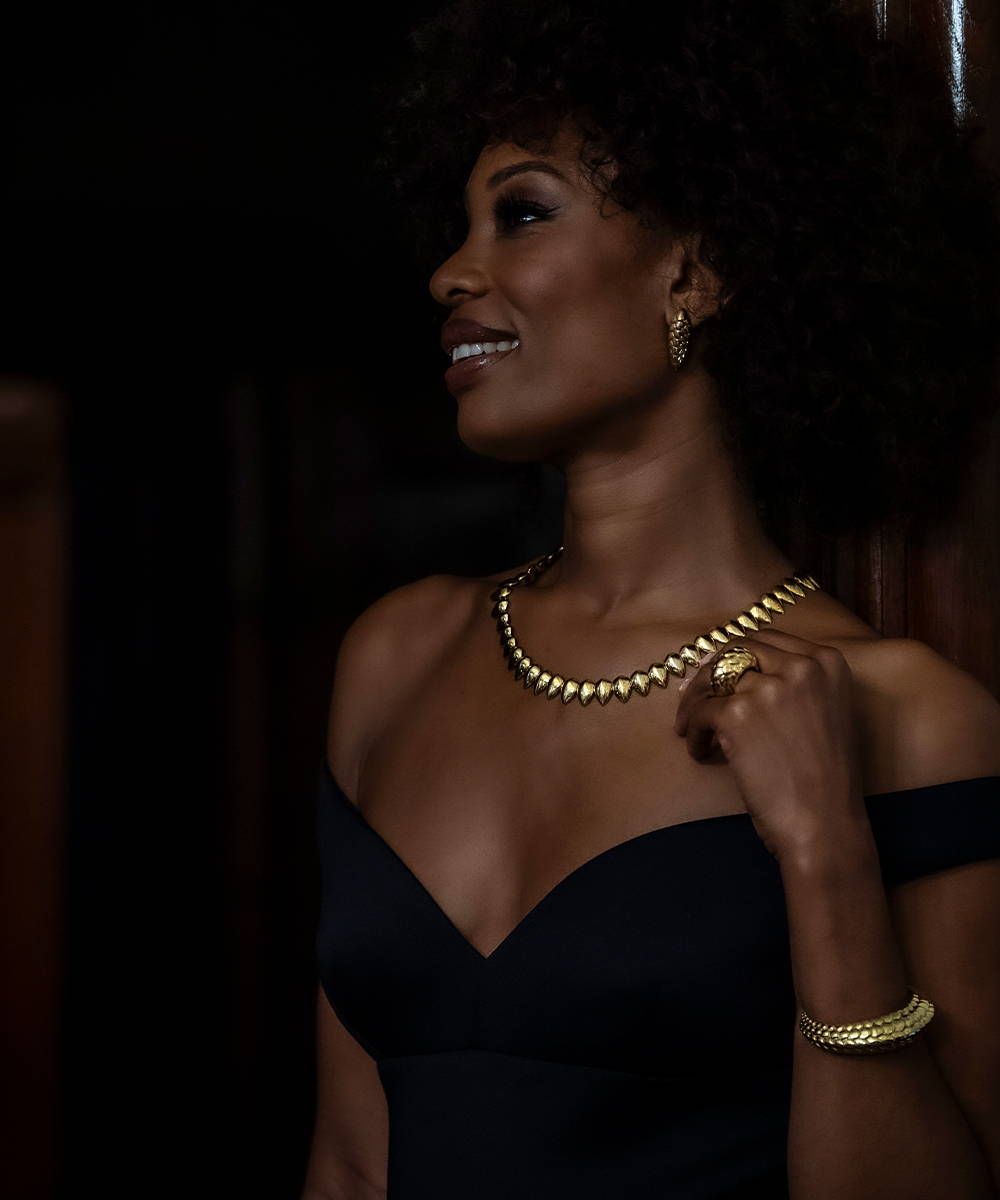 The Pangolin Queen Cuff Bracelet
The Pangolin Queen Cuff is a bracelet that brings a refined edge as the statement piece in your outfit. Worn with a sleeveless dress in the summer or over a fitted sweater in the winter, you have a variety of styling options. Available in sterling silver and 18K gold.
Explore the New Pangolin Queen Cuff
Sterling Silver Pangolin Jewelry
Keep it cool and modern with coordinating earrings, necklaces, rings, and bracelets. Handcrafted in the finest 925 sterling silver by our local artisans in the Zimbabwe Patrick Mavros studio.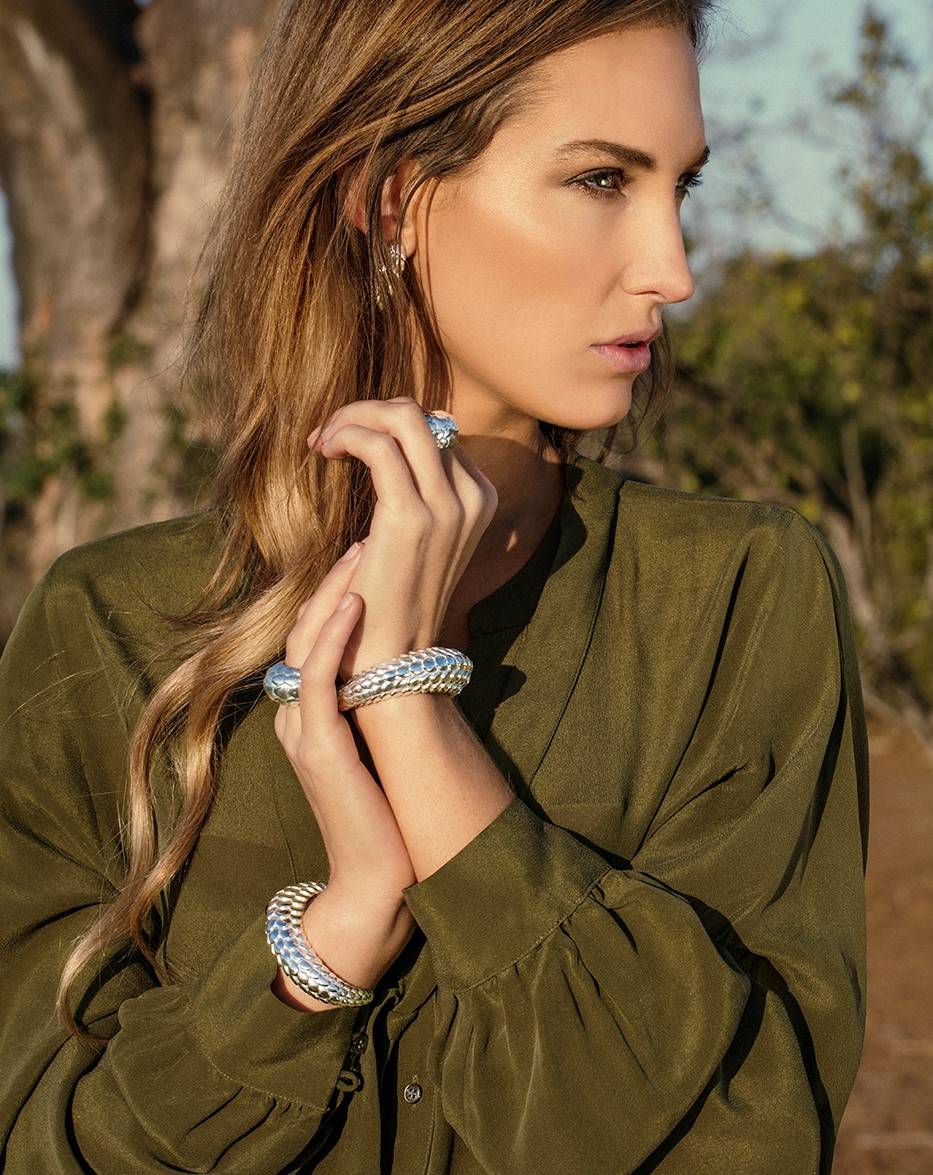 She who gives shall receive
10% of the proceeds from our entire Pangolin Collection is donated to the Tikki Hywood foundation. These funds go directly towards conserving this critically endangered species. Each piece purchased represents another step in the right direction for these noble little creatures.
Our family created this collection out of a deep love for the wildlife that make our African home so special.
Explore More of the Pangolin Collection
Carry a piece of Africa with you.
Our Family's Promise to You