The Wire Cuff Bangles are a classic from our studio that can be worn for all types of adventures.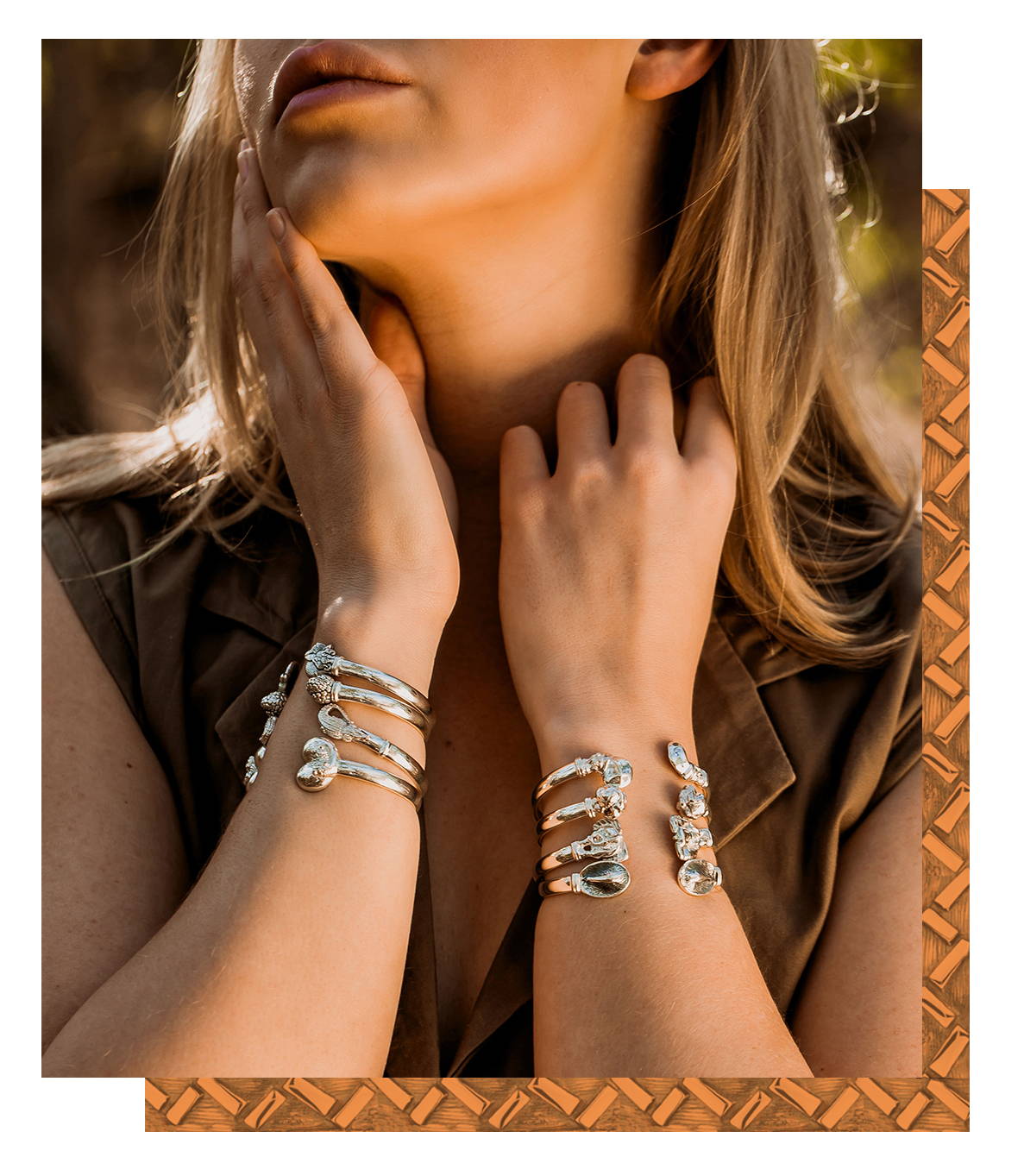 These bangles are very comfortable to wear and are decorated on either end with miniature sculptures of some of our favourite characters.
We have always liked the idea of wearing more than one of these bangles as it tells a story... as a family, we value stories as a way to connect with each other.